Description
We are pleased to invite you for an in-person conference in late May 2023. This is in the UK, magnificent Oxon Hoath, near Tonbridge, approximately 1 hour from London and 40 mins from Gatwick airport.
 The Conference starts on Monday lunchtime until Thursday after lunch. 

Through the pandemic we met online.  In Oxon Hoath everyone can stay in the glorious building we have exclusively for conference guests. An opportunity to eat together, share the warmth, energy and smile of each other, whilst we chat about our experience, perspective, skills, ideas and inspirations to develop for the future; and allow a new committee to take shape. 
Renowned chef Angela Agrati Prange and her team will cook all Macrobiotic meals and snacks and party food on Wednesday night. There are spacious grounds where people can meet, walk, do yoga, or relax and revitalize. 

We have taken care to keep the price as low as possible. This is the final price per person: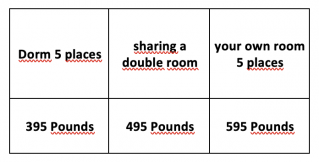 Remember the total price includes the conference, all meals, the party on Wednesday evening, snacks and the variety of accommodation.
Here is a taste of the program so far:
PROGRAM:

Our fine schedule, subject to change as of May 9th

 

Weather permitting classes inside or outside in the sun

 
 

22nd. May - MONDAY:

14:00

Light lunch: (bowl of soup + sourdough bread + fruit)

15:00

Committee welcome

 

1 minute each introduction + talking stick

16:00

PAUL LAMBETH – "What I have learned from Macrobiotics"

16:45

Exercise and break – PAUL LAMBETH – "Do IN"

17:05

MARION PRICE – "Living in community"

 

 

18:00

Dinner

 

 

19:30

KEN PRANGE – "The art and purpose of chanting"

23rd. May – TUESDAY:

08:00

MELANIE HUBBARD – "Yoga"

09:00

Breakfast

10:00

ANNA MACKENZIE – "Cultivating gratitude and deep ecology"

10:45

HANS SCHMID – "Catering for hundreds of school children"

11:30

Break and walk

12:00

13:00

MIEKE VERVECKEN "Cooking quick macro meals"

Lunch

 
 

15:00

ANGELA PRANGE – "Being a Macrobiotic chef"

15:30

SIMON MARKSON – "Music with singing bowls"

16:00

Exercise and break – JAN VERVECKEN

16:20

GENINHA VARATOJO – "The IMP Institute – past, present and future"

17:00

Panel Q. & A.

 

 

18:00

Dinner

 

19:30

 MANUEL CRISTIANO – "Chi Kung"

20:00

OLIVER COWMEADOW - " The future teachers and Counselors"

20:45                    Irish Folk Dance – MARY NINO

 

24th. May - WEDNESDAY

08:00

ALICIA KON – "Biodanza"

09:00

Breakfast

10:00

KRISTIANE RAVN FROST - "7 levels of judgment, energetic approach to life"

10:45

TOMOKO OGAWA - "oil & salt in cooking, 2 meals a day"

11:30

Exercise and break – MELANIE HUBBARD

12:00

JAN VERVECKEN – "Macrobiotic confession"

 
 

13:00

Lunch

 
 

15:00

SANDY PUKEL – "Macrobiotic people can have illness"

15:45

Exercise and break MARIA SERRANO

16:15

MARIA SERRANO "Pulse diagnosis"

17:00

 Voice your opinion / Q & A in the garden

 
 

19:00

PARTY DINNER with dance music

 
 
 
 
 

 

25th. May - THURSDAY:

8:00

Exercise ANNA MACKENZIE

9:00 – 11:00

Future: new points of teaching, Hosting, committee members, website

 
 

11:00 – 12:30

Brunch

 
 

12:40 – 13:30

Open Discussion

 
 
 

Closing Ceremony
We look forward to receiving your request to enroll at email:  info@macrobioticsinternational.com  (Please follow the payment options on the returned e-mail). 
Enquiries welcome
We welcome more contributions for presentation and discussion:
For this year's theme we are focusing on new topics with the intention of moving macrobiotics forward, exploring new opportunities and different ways we can succeed as teachers. We also find that these events help for networking between us to find greater unity, harmony and friendships within the macrobiotic movement. The spirit of enjoying moments with fun, laughter and joy is very much appreciated and leads us toward a resilient society. 
Trains from airport to Tonbridge run regularly.
Tonbridge to Oxon Hoath country estate is 6 miles (bus or Taxi available).
With best wishes,
The IMC team. Simon Brown, Anna Mackenzie, Ken Prange, Sandy Pukel, Rosalina Silva.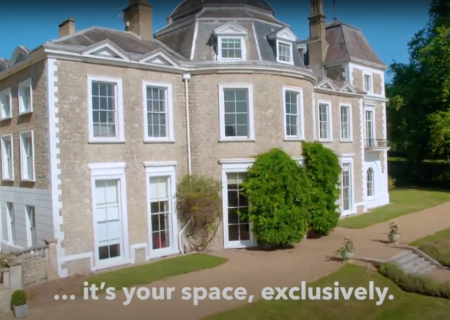 LANGUAGE: English
DATES: From 22 MAY To 25 MAY, 2023
DURATION: 3 days
COST: 395,00 GBP to 595 GBP
LOCATION: Oxon Hoath, UK
CONTACT:
info@macrobioticsinternational.com